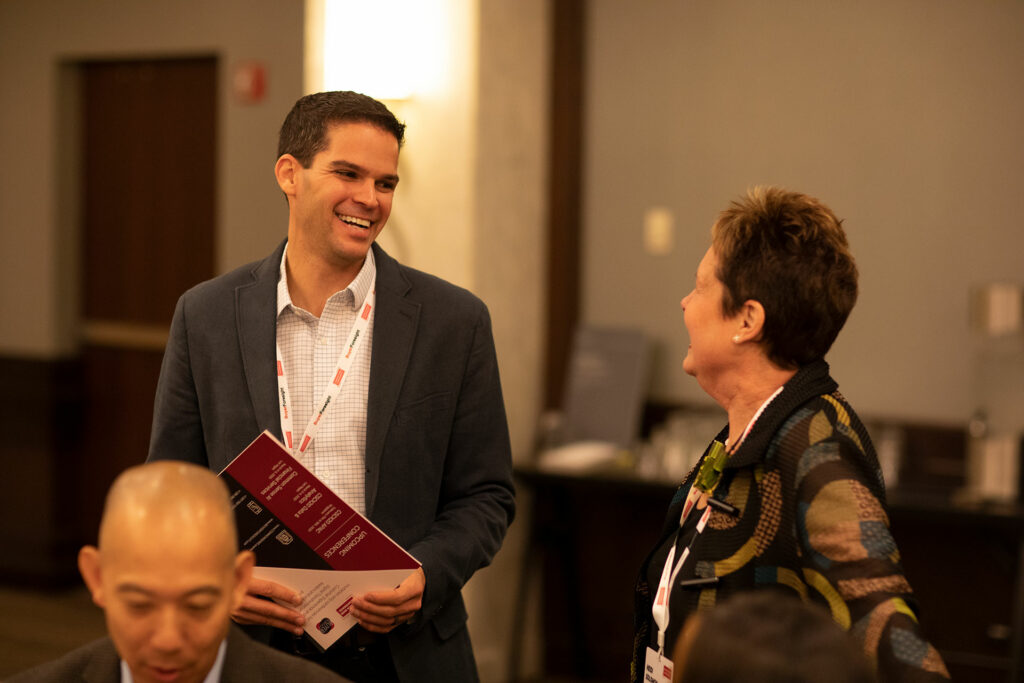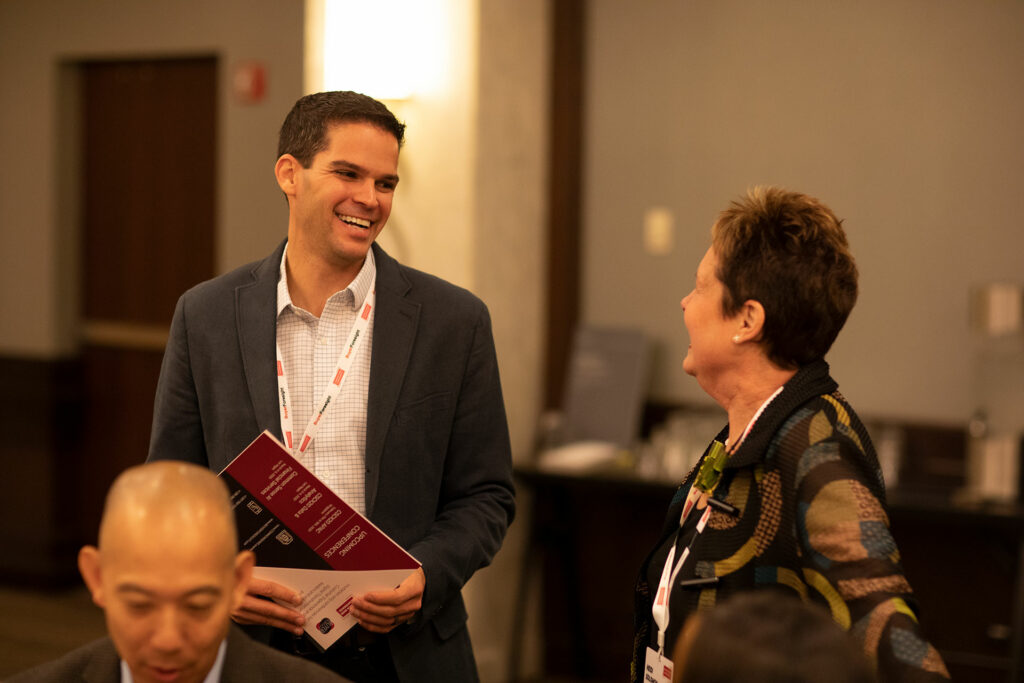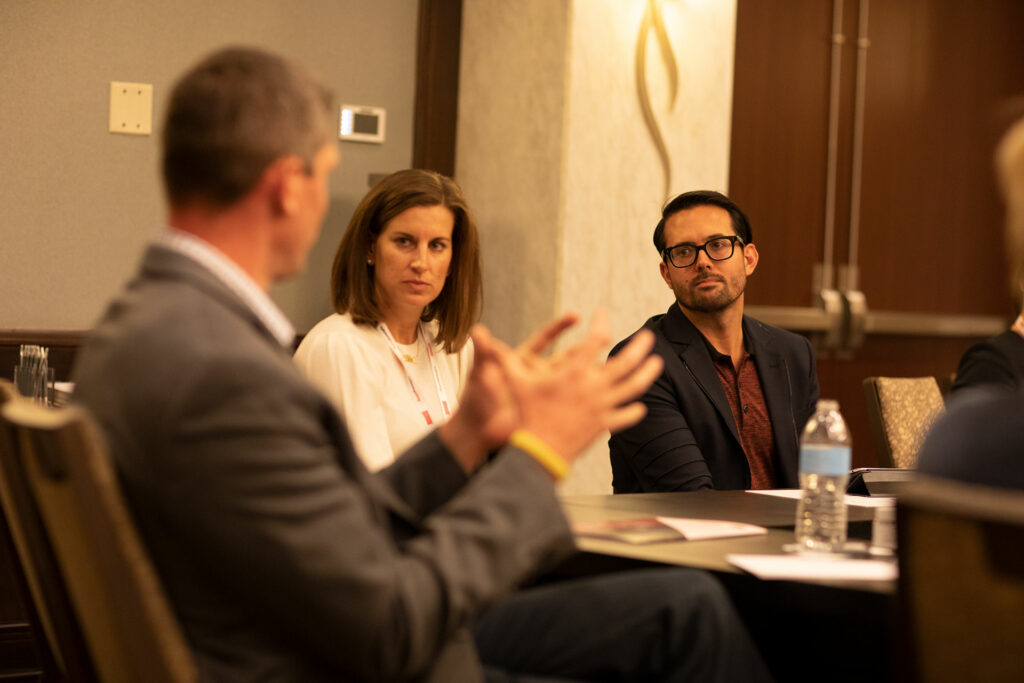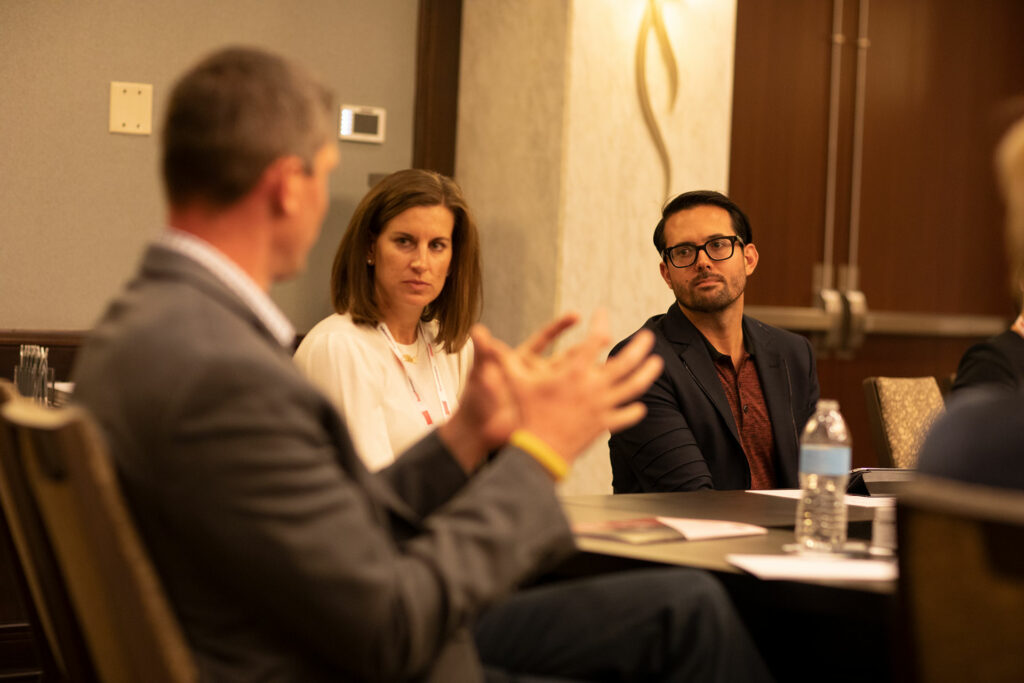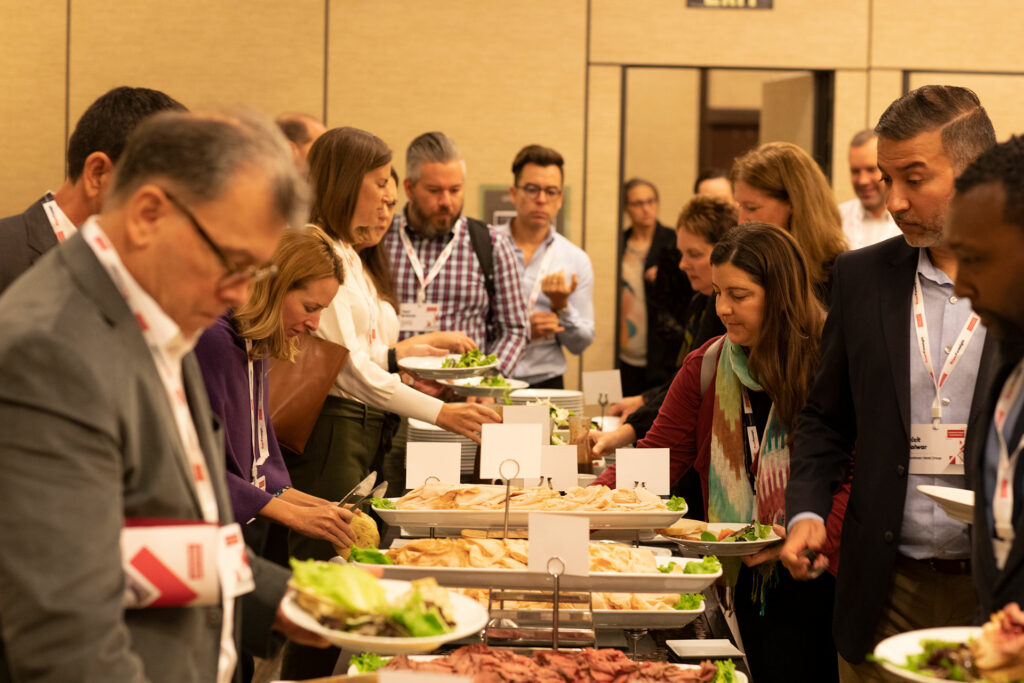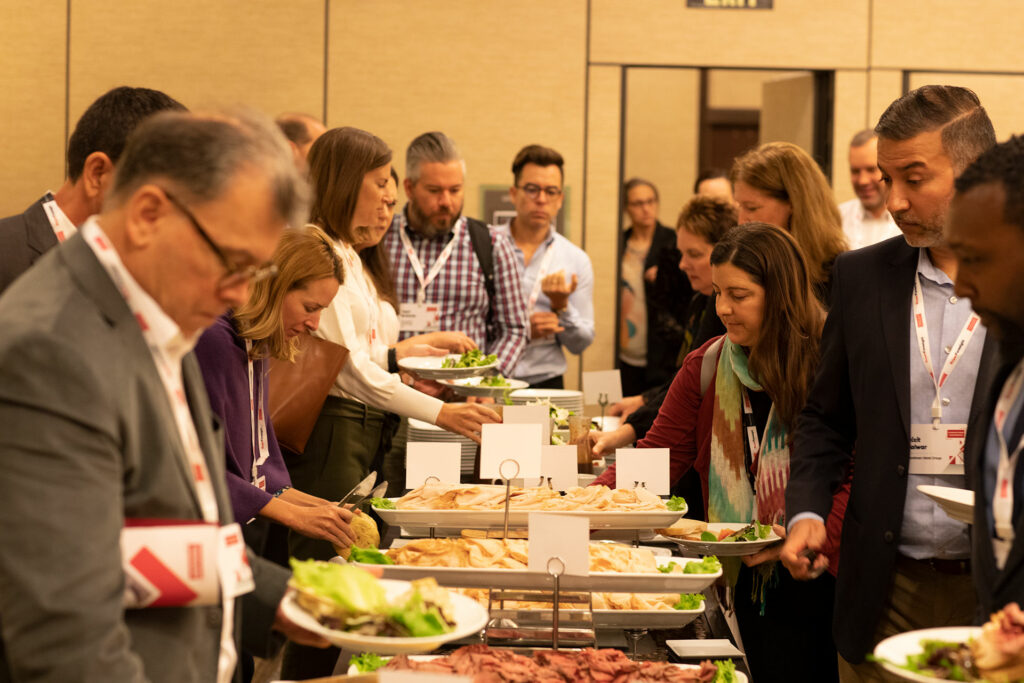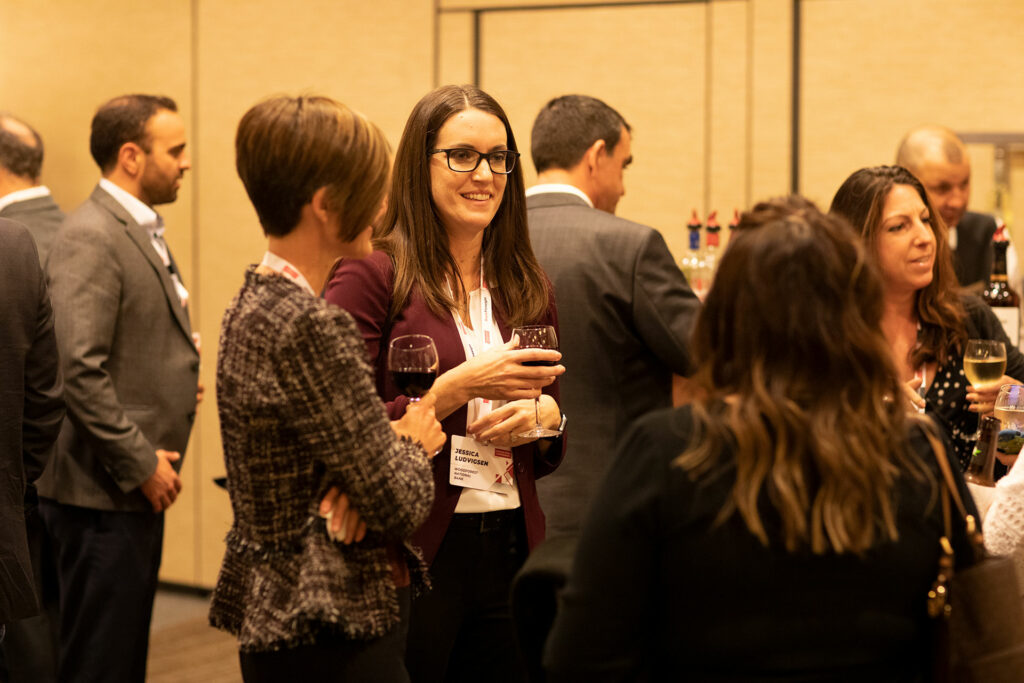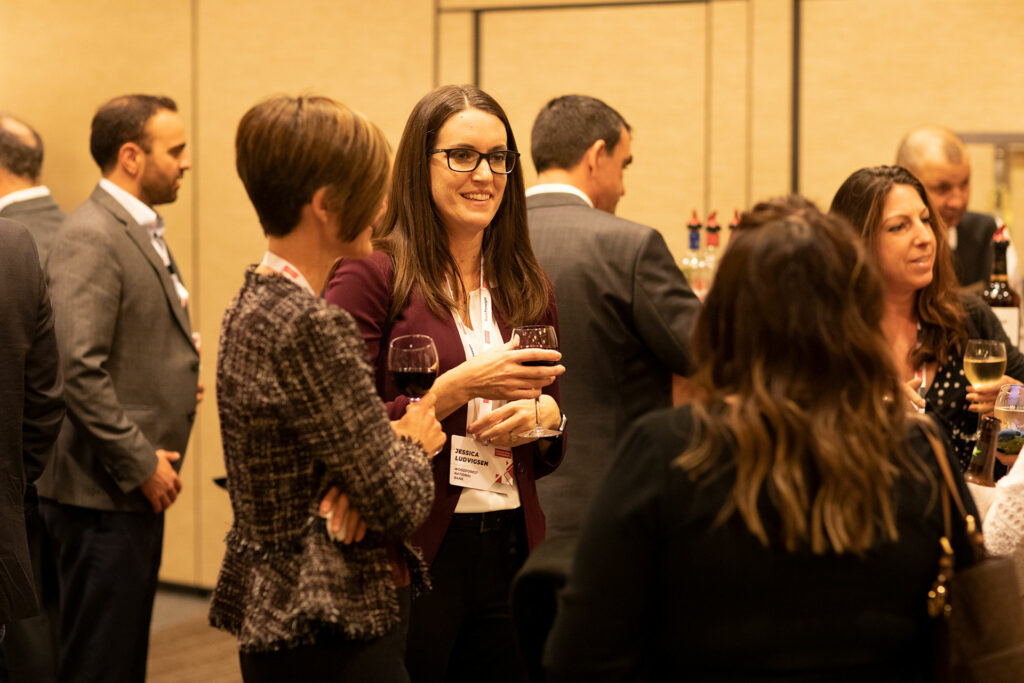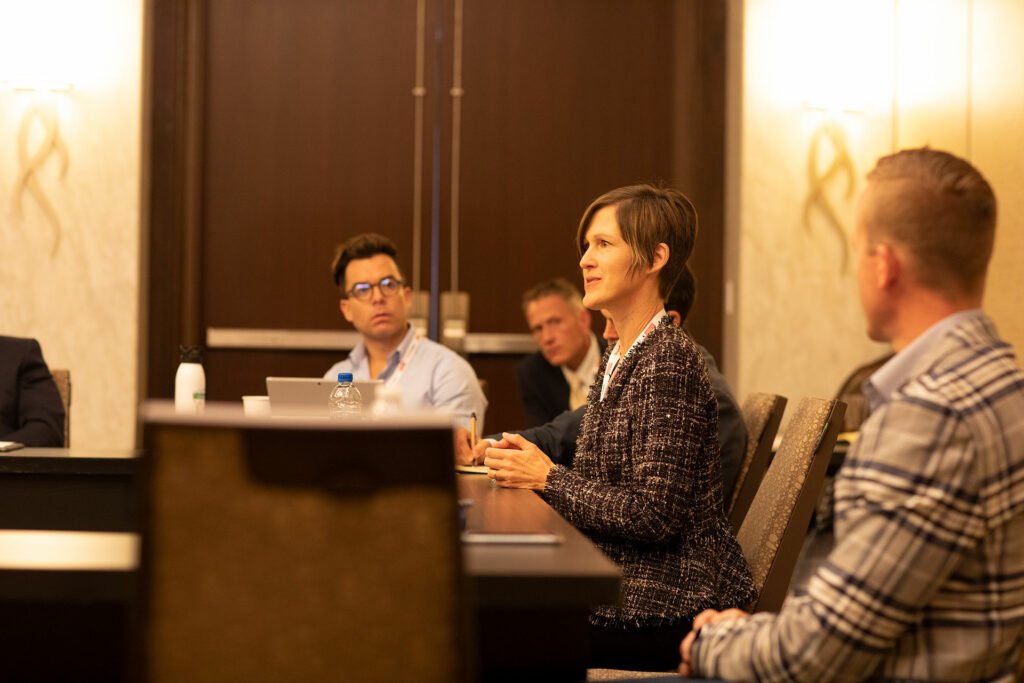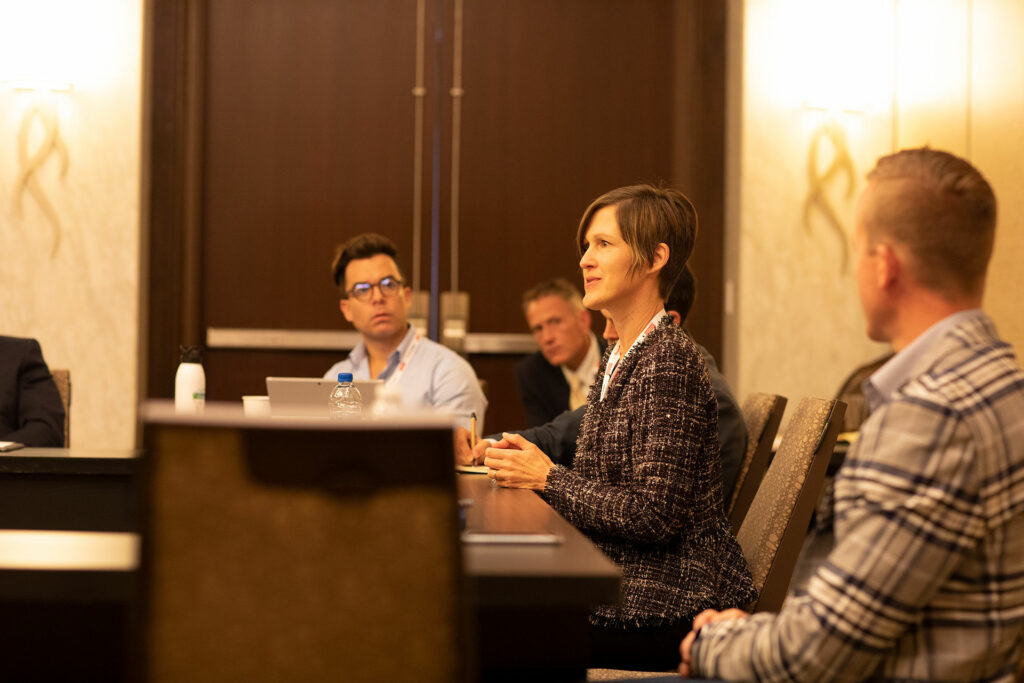 LESS PRESENTATION, MORE CONVERSATION
We focus on conversations because we all learn more in a give-and-take than we do from a long, one-size-fits-all sales pitch. You'll learn from your peers and from our sponsors. Our sponsors learn from you as well, which improves the quality of their products and messaging.
Engage with the top minds in your industry

Discover cutting edge strategies & new technologies

Learn how your colleagues have solved similar problems

Identify emerging industry trends

Network with industry leaders

Enhance your knowledge and advance your career
COMPANIES WHO LEARN & NETWORK AT COMMON SENSE EVENTS


































See what our participants have to say
COLLABORATE ONE-ON-ONE WITH INDUSTRY LEADERS TO SOLVE SOME OF THE MOST CHALLENGING BUSINESS PROBLEMS
Fill Out This Form To Let Us Know Types of Event You're Interested In Attending
Questions our invited guests often ask us
Launched in 2019, Common Sense Conferences attract executive thought leaders from around the globe for conversation with peers and industry experts to promote innovation and growth. All Common Sense events share a "Less Presentation, More Conversation" theme because the last thing anyone needs is more heavy-handed sales pitches masquerading as "thought leadership".
Common Sense Conferences are produced by BuyerForesight, a 90-person (and growing) marketing services company with offices in the US, India, Singapore, and the Netherlands.
We produce executive thought leadership events worldwide.
We emphasize conversation over presentation. We carefully vet every prospective participant to ensure they will both contribute and get value from each event.
We have offices in Singapore, Duluth, Minnesota, Kolkata, Bangalore and Amsterdam.
Attend to learn and network with industry experts and executive peers.
Expect between 60 and 70 participants, and 10-15 sponsors.
There are no current plans to invite media to this conference.
Sessions will be recorded.
Sessions will not be broadcast or made available for public viewing.
Our business model relies on our participants being decision makers on behalf of their company, with control of a budget, buying authority, need for solutions and a timeline for purchase of those solutions within 12 months.
Qualified participants pay nothing to attend.
Common Sense Conferences will arrange and pay for air travel and your hotel and meals for each qualified participant.
You'll need to complete a qualification form.
No. However, we request that you make a serious effort to find a colleague in your organization with similar qualifications to participate instead of you or take a meeting with at least 3 of our sponsors.
Registration begins at 4 pm and the welcome cocktail reception begins at 6 pm. You should plan to arrive in time to join us for cocktails.
No. Our only requirement is that you participate in the full program from the welcome cocktail reception to the final meal on the last day.
No. Our only requirement is that you participate in the full program from the welcome cocktail reception to the final meal on the last day.
Airfare and hotel fees are covered. We also provide food & beverages at designated times and locations at the hotel during the conference
Please make your own arrangements to travel to and from the airport by taxi or rideshare.
The format includes several session types from a full-group keynote address to small conversational breakout sessions. The majority of our activities are designed to foster small-group conversations among participants and our industry experts.
A war story is a short account of a real-world business challenge and how a company met that challenge, including mistakes and lessons learned.
A panel discussion is 3-5 experts discussing a series of questions posed by a moderator. Participants may ask and respond as well.
Typically each session will be 20-30 people.
Yes, though some sessions may fill up; in this case you'll need to choose a different session.
Yes, we strongly encourage your topic suggestions.
If you are a decision maker with control of a budget, buying authority, need for solutions, and a timeline for purchase of those solutions within 12 months, you will qualify. You may also qualify if you are a primary purchase influencer.
You are expected to attend and participate in sessions, join us for meals and stay through the full program. You are not required to meet with any of our sponsors, though of course we hope you'll want to.
We believe our participants have a lot of valuable information to share, so we encourage all participants to actively ask and answer questions during our sessions. We also ask some participants to consider serving on a panel or deliver a War Story.
You aren't required to be a "speaker" and lead a session; however, all participants should come prepared to share their expertise or ask good questions of their peers.
If you are serving on a panel or delivering a War Story, we'll introduce you to others you'll be presenting with, and set up prep calls for you. We do not use PowerPoint presentations in our breakout sessions, so a simple outline of what you intend to discuss is enough. Otherwise, all you need to do is read through the agenda and decide which sessions you'd like to participate in.
Yes, we'd like a detailed description of what you intend to cover.
Other participants are senior executives in medium to large enterprises in a variety of industries.
Sponsors are leading technology vendors in North America, APAC, EU, ANZ, and the Middle East from a variety of industries.
Yes, we will share the information you provide to us with sponsors.
Yes, sponsors will reach out to you after the conference.