COMMON SENSE 
AI Day
San Francisco
San Francisco, June 27th, 2023, 9:30 am - 7:00 pm
A conversational 1-day conference for Data Science Leaders focused on operationalizing AI/ML in the enterprise.
COMMON SENSE
AI Day
San Francisco
San Francisco, June 27th, 2023
9:30 am - 7:00 pm
A conversational 1-day conference for Data Science Leaders focused on operationalizing AI/ML in the enterprise.
What we will discuss at
COMMON SENSE
The explosion of AI/ML models powering tens of thousands of applications in every enterprise is not slowing down. At this conversational conference we'll discuss how different companies in different industries are managing several key strategic aspects of this growth curve. All of it comes down to building applications that get used, that impact business ROI and that don't create ethical or regulatory problems.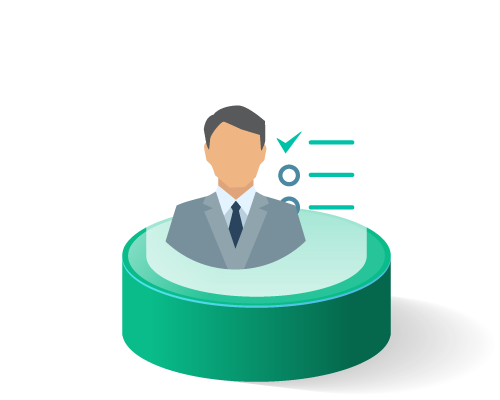 Our conference is designed for 50 data science and data leaders responsible for their company's data science, data infrastructure, data strategy and analytics strategy, including CTOs, Chief Architects, Heads of Software Engineering, Heads of Data Science, Data Analytics leaders, Chief Data Officers and Chief Digital Officers from innovative enterprises in the Bay area.
Welcome Address & Sponsor Intro

Why AI/ML projects succeed
Advanced analytics projects using ML are inherently complex with multiple points of failure, and most do in fact fail. There are plenty of reasons why these projects fail.
In this session we'll discuss they key points of failure and how companies succeed in moving their models out of the sandbox and into successful production.
Networking & Sponsor Meetings

Is automating ML model building a good thing?
Increasingly non-data scientists are getting access to tools that allow them to build and optimize ML models and put them into production. What could go wrong?
In this session we'll discuss what's great about the democratization of model-building, and where companies should proceed with caution.

The Understandable AI Imperative
AI is incredibly powerful, and its use is expanding across industries. The power of AI is what drives its adoption, but there are pitfalls. Most AI systems have no way to tell you why it makes the decisions it does. This is "Black box AI", and it is increasingly problematic.
Many companies are working on explanation technology that wraps around the black box, though none have been developed that are more than often accurate ex-post justifications. Another technology is also being developed that is natively explainable, such as instance-based AI. This type of technology can surface the underlying data used to make a recommendation – critical when something goes wrong.
In this session, we'll discuss the business implications of choosing black box vs. explainable AI solutions, and how to assess the relative urgency of moving to explainable AI depending on the use case.
Networking & Sponsor Meetings

How Will Generative AI Rewrite the Rules of your Business?
Generative AI tools like ChatGPT and Dall-e can create new data or content in a way that seems like magic when you first encounter it. This opens up a world of possibilities for businesses, and most of us are seriously underestimating the impact this is likely to have.
Already companies are defining use cases for data analysis and decision making, customer service, supply chain management and logistics, financial services and accounting, product development & design, software development, HR management and recruiting, marketing & advertising, manufacturing and healthcare and many more.
In this session, we'll discuss the implications of the massive adoption of generative AI in the enterprise. What forms will the inevitable disruption take? How are companies changing to better leverage this technology and what will happen to companies who choose not to dive in?
Quick Facts about
COMMON SENSE
We are very selective about who we invite to Common Sense Conferences so you can network and learn from smart data & IT leaders from a variety of industries and the most innovative data infrastructure & analytics vendors across the United States.
The conference program, airfare, hotel and meals are all covered for qualified participants.
50 participants and 5 sponsors can easily get to know each other over the course of the conference, starting relationships that can last a lifetime.
Companies who have sent Data leaders to past Common Sense conferences














Companies who have sponsored past Common Sense events













The venue will be announced shortly.
About Common Sense Conferences
Common Sense Conferences are produced by BuyerForesight, a global marketing services and research firm with offices in Singapore, USA, The Netherlands and India.
Since 2019 Common Sense conferences have hosted more than 325 events focused on a wide variety of topics from Customer Experience to Data & Analytics. Learn more at commonsense.events.
Questions our invited guests often ask us
Launched in 2019, Common Sense Conferences attract executive thought leaders from around the globe for conversation with peers and industry experts to promote innovation and growth. All Common Sense events share a "Less Presentation, More Conversation" theme because the last thing anyone needs is more heavy-handed sales pitches masquerading as "thought leadership".
Common Sense Conferences are produced by BuyerForesight, a 100-person marketing services company with offices in the US, India, Singapore, Australia, the United Arab Emirates, and the Netherlands.
We produce executive thought leadership events worldwide.
We emphasize conversation over presentation. We carefully vet every prospective participant to ensure they will both contribute and get value from each event.
We have offices in Singapore, Kolkata, Bangalore, Sydney, Dubai, Amsterdam, and Duluth, Minnesota.
Attend to learn and network with industry experts and executive peers.
For half-day conferences, expect 30-35 participants and 5-6 sponsors.
For full-day conferences, expect 55-60 participants and 8-10 sponsors.
There are no current plans to invite media to upcoming conferences.
Sessions will be recorded.
Sessions will not be broadcast or made available for public viewing.
Our business model relies on our participants being decision makers on behalf of their company, with control of a budget, buying authority, need for solutions and a timeline for purchase of those solutions within 12 months.
Qualified participants pay nothing to attend.
Common Sense Conferences will arrange and pay for air travel, hotel, and meals during the event for all qualified participants. Meals outside of the conference are not included. For some events we may offer either a car service or paid parking at the venue, but in general we expect participants to cover those costs for themselves.
You'll need to complete a qualification form.
No. However, we request that you make a serious effort to find a colleague in your organization with similar qualifications to participate instead of you or take a meeting with at least 3 of our sponsors.
You should plan to arrive in time to join us for cocktails (multi-day conferences), or during the designated registration time prior to sessions beginning (1-day or half-day conferences).
No. Our only requirement is that you participate in the full program from the welcome cocktail reception to the final meal on the last day.
No. Our only requirement is that you participate in the full program from the welcome cocktail reception to the final meal on the last day.
Airfare and hotel fees are covered. We also provide food & beverages at designated times and locations at the hotel during the conference.
Please make your own arrangements to travel to and from the airport by taxi or rideshare.
Yes, you may stay at the venue for multi-day events.
The format includes several session types from a full-group keynote address to small conversational breakout sessions and 1:1 meetings. The majority of our activities are designed to foster small-group conversations among participants and our industry experts.
A panel discussion is 3-5 experts discussing a series of questions posed by a moderator. Participants may ask and respond as well.
Typically 50% or more of participants attend each session, depending on the conference agenda and the number of coinciding sessions.
Yes, though some sessions may fill up; in this case, you'll need to choose a different session.
Yes, we strongly encourage your topic suggestions.
If you are a decision maker with control of a budget, buying authority, need for solutions, and a timeline for purchase of those solutions within 12 months, you will qualify. You may also qualify if you are a primary purchase influencer.
You are expected to attend and participate in sessions, join us for meals and stay through the full program. You are not required to meet with any of our sponsors, though of course, we hope you'll want to.
We believe our participants have a lot of valuable information to share, so we encourage all participants to actively ask and answer questions during our sessions. We also ask some participants to consider serving on a panel.
You aren't required to be a "speaker" and lead a session; however, all participants should come prepared to share their expertise or ask good questions of their peers.
If you are serving on a panel or delivering an address, we'll introduce you to others you'll be presenting with and set up prep calls for you. We do not use PowerPoint presentations in our breakout sessions, so a simple outline of what you intend to discuss is enough. Otherwise, all you need to do is read through the agenda and decide which sessions you'd like to participate in.
Yes, we'd like a description of what you intend to cover, but bullet points are fine.
Other participants are executives in medium to large enterprises fitting the target demographics of the conference.
Sponsors are leading technology vendors that can address the pain points of participants.
Yes, we will share the information you provide to us with sponsors.
Yes, sponsors will reach out to you after the conference.